Q: How much sunscreen should I be using on my face and body?
Most people don't apply enough sunscreen, which is why undesirable sunburns and tanning can occur despite sunscreen application. To achieve the Sun Protection Factor (SPF, which protects against the sun's UVB radiation) reflected on a bottle of sunscreen, you should use approximately two milligrams of sunscreen per square centimeter of skin. In practice, this means applying the equivalent of a shot glass (two tablespoons) of sunscreen to the exposed areas of the face and body – a nickel-sized dollop to the face alone. If you're using a spray, apply until an even sheen appears on the skin.
Remember that sunscreen needs to be reapplied every two hours, or more frequently after swimming, heavy perspiration, or toweling off. Also remember, no matter how much sunscreen you apply, the SPF should be 15 or higher for adequate protection – and ideally 30 or higher for extended time spent outdoors. Be sure your sunscreen says "broad spectrum" on the label, which means the product protects against UVA and UVB rays.
There are many new sunscreen formulations including clear gels, sticks, powders, and sprays, to best accommodate individual preferences and to a make applying sunscreen more pleasurable. After all, as I tell my patients, the best sunscreen is one you actually use. In addition to using sunscreen, seek shade whenever possible, and wear sun-protective clothing, broad-brimmed hats, and UV-blocking sunglasses.
---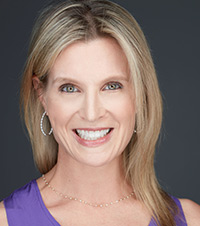 About the Expert:
Elizabeth K. Hale, MD is a board-certified dermatologist, co-founder of CompleteSkinMD and a clinical associate professor of dermatology at NYU Langone Medical Center. She specializes in Mohs micrographic surgery, cosmetic dermatology, and laser surgery and teaches advanced dermatologic surgery to the NYU dermatology residents.