Effective Options for Early and Advanced BCC
When detected early, most basal cell carcinomas (BCCs) can be treated and cured. Prompt treatment is vital, because as the tumor grows, it becomes more dangerous and potentially disfiguring, requiring more extensive treatment. Certain rare, aggressive forms can be fatal if not treated promptly.
If you've been diagnosed with a small or early BCC, a number of effective treatments can usually be performed on an outpatient basis, using a local anesthetic with minimal pain. Afterwards, most wounds can heal naturally, leaving minimal scarring.
Options include: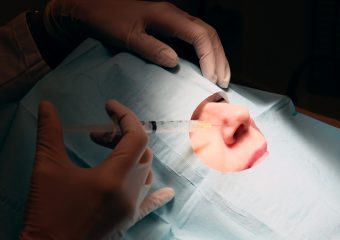 Reviewed by: 
Julie K. Karen, MD
Ronald L. Moy, MD

Last updated: April 2021
Note: The information included on this website is medically reviewed and factually accurate. It is intended for educational purposes only. The treatment information on this page is not a recommendation or endorsement of any drug, device or treatment, nor does it suggest that any drug, device or treatment is safe or effective for you. If you have any questions about skin cancer treatments, please talk to your health care provider.