Q: My dermatologist diagnosed a skin cancer on my lip, and I'm worried about the treatment. What's going to happen to my face if I have surgery? And what about the things my lips do, like eating and kissing?
It's understandable to feel nervous about surgery on such a sensitive and important part of you. But lip cancers are common. I see a lot of them in my practice as a Mohs surgeon, and most have a very good outcome — keeping sensation and function intact so you can taste a strawberry, kiss a loved one and maintain your smile.
First, some basics: Basal cell carcinomas (BCCs), the most common type of skin cancer, may appear on the upper lip, more commonly on the outer cutaneous (skin-colored) part adjacent to the lip rather than the vermilion (pink or red) part. The majority of lip cancers appear on the lower lip, and most of those are squamous cell carcinomas (SCCs), which have a higher chance of spreading than BCCs.
The leading risk factor for lip cancer is ultraviolet (UV) radiation from the sun. Tanning beds contribute, too. Men get more lip cancers than women, perhaps because they work outdoors more and don't use lip balms with SPF protection as often as women do. Pigments with minerals or iron oxides in colored lipsticks may also help protect lips from the sun.
Smoking, alcohol consumption, having a suppressed immune system and being exposed to the human papillomavirus (HPV) may also contribute to the risk for lip cancers.
As for treatment, Mohs surgery is commonly used for lip tumors. It offers an extremely high cure rate and is especially beneficial in areas of the face where preserving normal tissue is essential for function and appearance. It can also pinpoint and remove microscopic extensions, or "roots," of the cancer, and because SCCs have a higher risk of spreading (metastasizing) than BCCs, complete removal is extremely important.
The procedure is done in stages. The surgeon removes any visible cancer plus a very small margin of tissue, then examines it under a microscope in an on-site lab while the patient waits. If there is any more evidence of cancer, the surgeon removes more tissue from its precise area. This is repeated until no cancerous cells are visible under the microscope.
Many lip cancers heal well on their own, without stitches. Mohs surgeons are trained to repair the wound with stitches, if needed or preferred by the patient, for the best cosmetic and functional outcome. Occasionally a plastic surgeon may perform that step. While it is uncommon, if an SCC has spread or is inside the lip, a head and neck surgeon and oncologist may become part of a multidisciplinary team to help determine treatment.
The key, as with all skin cancers, is to detect lip cancer early, when it is usually curable and has the lowest chance of disfiguring your smile. Since it is a highly visible location that you often see in a mirror, it's easy to look for anything new, changing or unusual on your lips. If a spot is crusty and not healing, don't assume it's just chapped lips or a cold sore. Have a dermatologist check it out!
Two Patients Before and After Mohs Surgery for Lip Cancer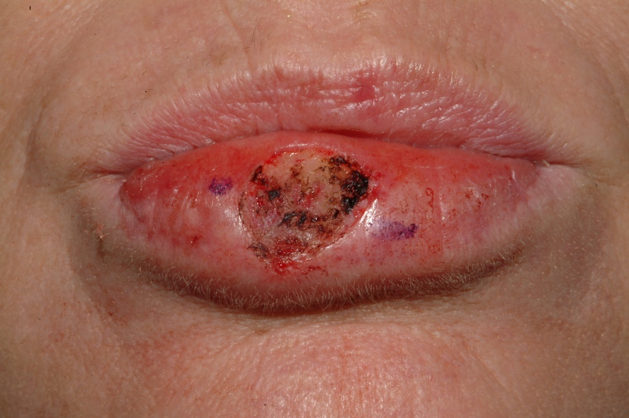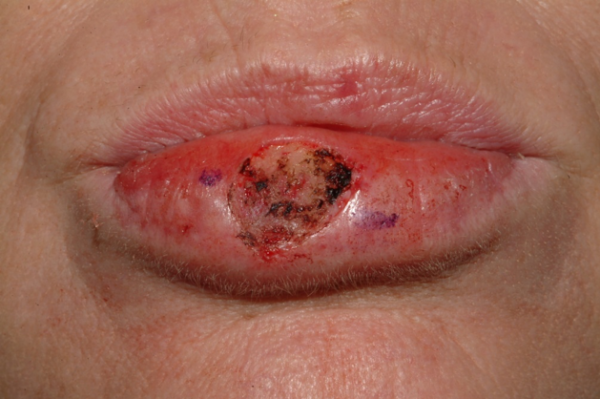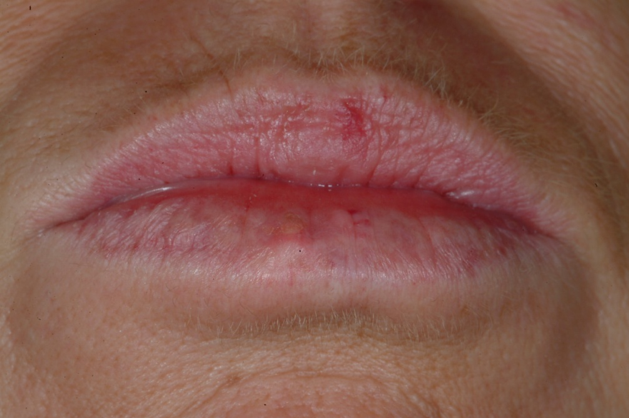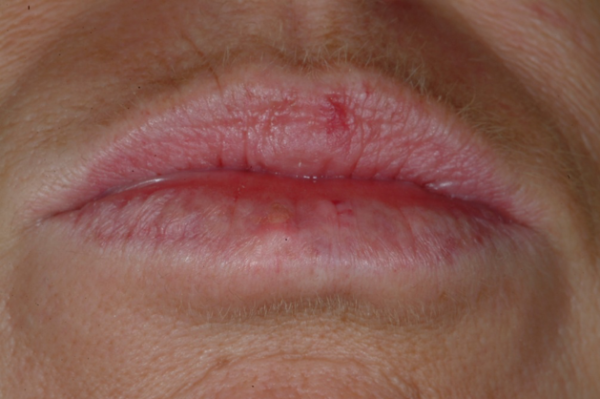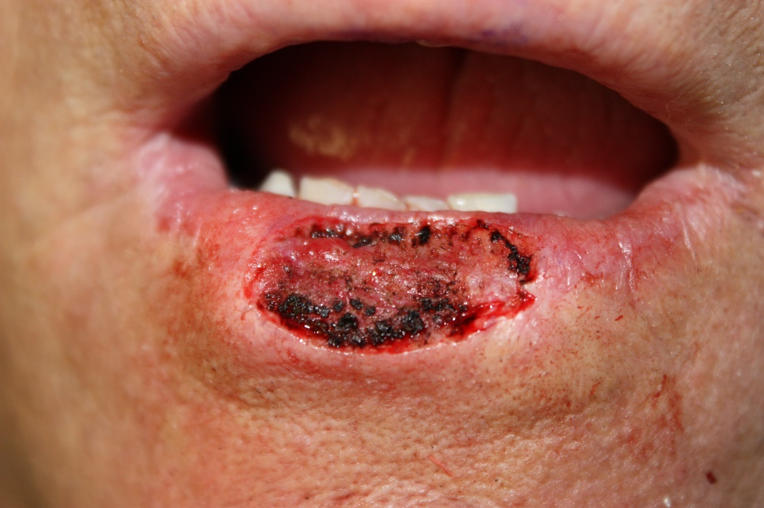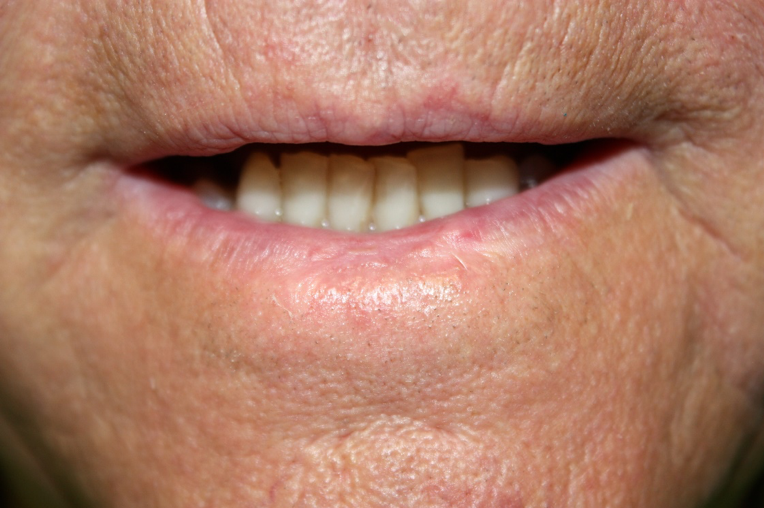 Mohs surgery is commonly used for lip cancer treatment. After surgery, many wounds heal — without sutures and without pain, Dr. Hanke says — in about four weeks. Photo credit: Courtesy of C. William Hanke, MD
---
About the Expert:
C. William Hanke, MD, is a Mohs surgeon at the Laser and Skin Surgery Center of Indiana. A senior vice president of The Skin Cancer Foundation and a member of its Amonette Circle, he has served as president of 13 professional societies, including the American Academy of Dermatology.