March is known for St. Paddy's Day and (hopefully) the first glimpse of spring weather, but it's also a time to celebrate International Women's Day and Women's History Month. Since 1890, when Daisy Orleman Robinson became the first female American dermatologist, women have made significant advances in the field. The Skin Cancer Foundation is grateful to have so many dedicated women as members, staff and supporters, who provide their time and talents to help the Foundation work toward its lifesaving mission. To mark the occasion, I spoke with several of our female physician members about their experiences in the dermatology space.
What is your favorite thing about being a woman in dermatology?
Deborah S. Sarnoff, MD
"I am humbled by the fact that I was one of the first women chosen to participate in a one-year fellowship for Mohs surgery. It was not only a great opportunity for me, but pushed the door open a little wider for other women to enter the specialty. Now, I am so proud to see all of the successful women in dermatology who are leaders in our field while exemplifying true commitment to their patients."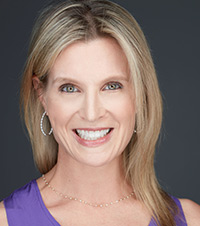 Elizabeth K. Hale, MD
"I feel so fortunate to be a dermatologist and have so many close colleagues who are women, many of whom are also friends, role models, mentors and mentees. We understand each other as we strive to achieve the delicate balance of being thorough, well-informed and compassionate physicians with our lives as business owners, athletes and, oftentimes, mothers."
Julie K. Karen, MD
"Woman or man, I love what I do. The ability to interact with (and very often help), in small ways and large, a multitude of patients day after day is a gift that I treasure. Patients are motivated, they share, they listen and they partner. I think being a woman physician allows me to relate in such a meaningful way, sometimes enhancing my effectiveness."
Anne Marie McNeill, MD
"One of my favorite things is being a business owner. In dermatology, it is still possible to have a successful independent private practice. I think in our society it's important for more women to own their own businesses and be responsible for all of the decisions on big purchases, investments, hiring and the like. Unfortunately, in many hospital systems and universities it is still often necessary to break glass ceilings, and there are lots of barriers to women taking leadership positions. In private practice, we can bypass those challenges, and when we grow our practices, we have men vying for our business, connections and partnerships."
Anna Chien, MD
"I love the ability to directly impact women's health daily as well as to work with my colleagues to advance the professional work life of other female dermatologists and trainees."
Maritza I. Perez, MD
"As a woman dermatologist I know that I can relate to other women, and they can relate to me. When you have any questions about skin cancer, acne or beauty, I know that I can help you, and you know that you can count on me. You may know me through my publications or presentations, but even though I don't know you yet, I hope that you will hear my voice and you will take my advice seriously."
Dendy Engelman, MD
"I love everything about being a woman in dermatology! There is so much unspoken communication that occurs during the patient visit and I feel women are very attuned to picking up on those subtle cues. Whether it's intonation, eye contact or body language, we women are often more accustomed to addressing everything said and unsaid. One of my majors in my undergraduate studies was psychology and that helps a great deal in trying to tease out exactly what is concerning to a patient about their skin and/or overall aesthetic. As a female, I feel that I am able to 'hear' the patient in everything that they are trying to convey and to help my patients to achieve their healthiest and best-looking skin."
Beth G. Goldstein, MD
"I believe the future is bright for women in dermatology.  It is important for women to continue to focus on the every aspect of our specialty as we move forward. There are so many more women in leadership positions than when I began and it is inspiring to see the accomplishments of these professionals. I would anticipate that women will continue to grow into positions of influence not only in academics but also in industry."
Is there anything you hope to see in the future regarding women in dermatology?
Deborah S. Sarnoff, MD
"As the president of The Skin Cancer Foundation, I hope to see more women leading organizations that give back to others. Whether they are focused on patients or on professional development, I think it's important that women have the opportunity to share their perspective as they create positive outcomes."
Elizabeth K. Hale, MD
"I hope we continue to train bright, motivated and well-rounded women physicians who are committed to furthering our specialty, including a dedication to education and furthering The Skin Cancer Foundation's mission of saving and improving lives."
Julie K. Karen, MD
"Women now comprise the majority of this nation's medical students and dermatology residents. We are seeing women enter and thrive in leadership roles. I believe the future is now for women in dermatology!"
Anne Marie McNeill, MD
"Women in private practice can grow their practices by working together. Larger practices can better handle the headaches of things like insurance reimbursements, staffing and maintaining devices — and allow for flexible physician work schedules. We also need more female academic department heads. Females in academic positions are generally at lower faculty ranks. More female leadership may encourage and inspire women joining academic faculties in the future."
Anna Chien, MD
"I hope we continue to build on research related to diseases that uniquely impact women and to fill in gaps in our current understanding of women's skin health."
Maritza I. Perez, MD
"My wish list for the future of woman dermatologists includes getting equal credit, recognition and pay for our contributions. As for my personal and professional life, I am very happy and proud of my accomplishments and happy that I can share it with my fellow women dermatologists."
Dendy Engelman, MD
"I am eternally grateful and proud to work in a field that is so "pro" woman. Females comprise almost half of the providers in our specialty, so we are well-represented, positioned and supported. I look forward to females continuing to gain leadership positions in our dermatology governing boards. I also look forward to continued mentorship of young female trainees to help foster their excellence in the field."
Beth G. Goldstein, MD
"I believe the future is bright for women in dermatology.  It is important for women to continue to focus on the every aspect of our specialty as we move forward. There are so many more women in leadership positions than when I began and it is inspiring to see the accomplishments of these professionals. I would anticipate that women will continue to grow into positions of influence not only in academics but also in industry."